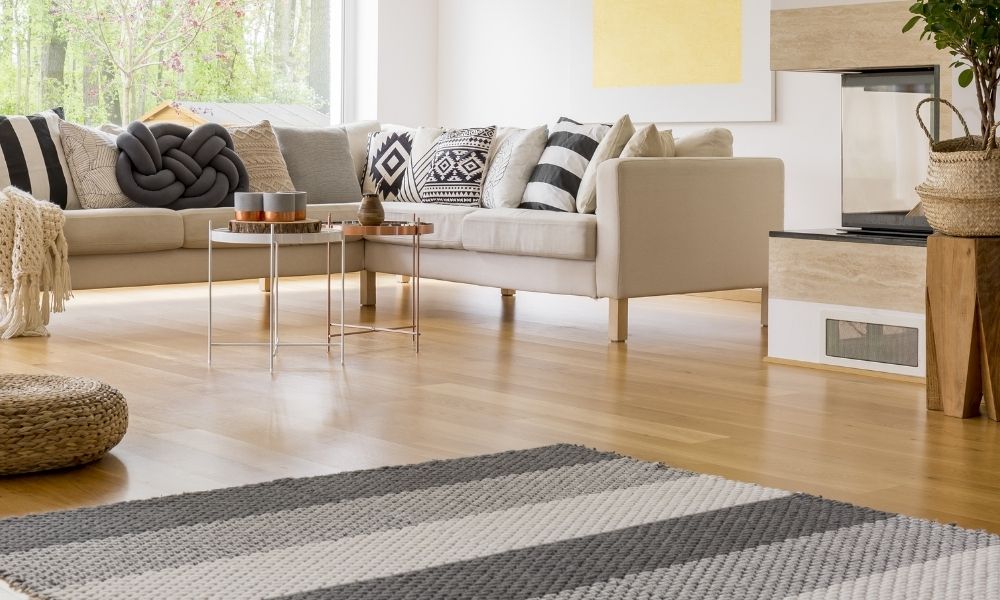 Part of the fun in decorating the rooms in your home is the ability to reinvent different areas with a few simple adjustments. This rejuvenation is especially important when trying to breathe life into large, empty spaces. But savvy interior designers have a few tricks up their sleeves that everybody can benefit from. Here are four tips for how to decorate an open floor space.
Consistent Colors, Patterns, and Flooring
When decorating any large space, the most important thing to remember is that consistency is essential, especially for core decisions like colors, patterns, and flooring. Repeating elements throughout the entire area creates cohesion. Establishing this base allows you to showcase the other aspects of the space.
Adding Warmth and Light
A significant challenge to overcome when decorating an open space is adding warmth to what could otherwise feel cold and sterile. The best way to create comfort is to include nature in your design plans. Incorporating plant life is one way to accomplish this, but you can also use softer materials and upholstery to the same end. Wood accents are another great way to add nature's warmth to your space.
Furniture and Rugs as Room Dividers
Much like the one belonging to The Dude in the cult movie classic The Big Lebowski, a good rug really can tie the whole room together. And with an open floor plan, you can use that to your advantage by using it or your furniture to section off different areas within the open space. These separations create visual distinction and keep the entire room from looking stale.
Select Signature Pieces
When deciding how to decorate an open floor space, the signature pieces you select to serve as focal points for the area are crucial. These are the items that allow your personality to shine through, so consider the things you love and are important to you when making your selections. You ideally want to have one of these pieces for each area in the room.
When looking for the furniture to fill your open space, look no further than the living room experts at Sofas & Sectionals. Our affordable leather sectionals are sure to fit your home, no matter the style you choose.