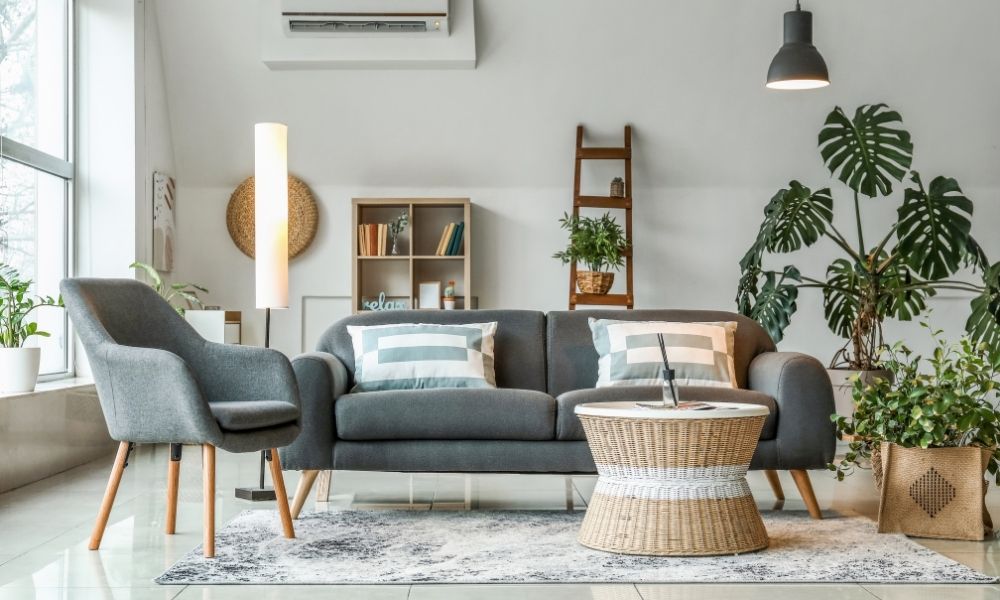 When people place their furniture too close or too far apart, it can look strange and disorganized. To create a neat, organized, and lovely home, you'll need to learn how to arrange your furniture. Read below and learn eight simple ways to arrange your furniture.
Tip One and Two: Find a Focal Point and Avoid Walls
When you bring furniture into your home, the first thing you need to do is find a focal point. This is something that stands out in the room, such as a large fireplace, coffee table, or television. Arranging the furniture around a focal point will make your home look neat and organized. The second tip is to avoid placing furniture against the walls. Even if you live in a smaller home, placing furniture against the walls can make a large room look too big or a small room look cramped. If you want to place furniture close to a wall, remember to leave a few inches of space between the wall and the furniture.
Tip Three and Four: Take Sizing and Storage into Account
An oversized sofa in a small living room takes up too much space, while a small sofa in a large living room looks strange and misplaced. When you arrange furniture in your home, take the size of the room and the furniture into account. Additionally, if you purchase furniture that also serves as a storage area—such as a hollow ottoman—make sure accessing the storage area is easy.
Tip Five and Six: Create Balance and Space
Everyone loves a comfortable and spacious home. When you arrange furniture in a room, leave plenty of space and avoid overcrowding the room. Remember, you want to create a balanced home. So, use your space wisely and avoid cluttering rooms with too much furniture.
Tip Seven and Eight: Arrange for Conversations and Add Accents
When guests visit your home, they'll usually sit in the living room when they have conversations. Keep this in mind when you arrange the furniture of rooms where people congregate regularly. Additionally, don't hesitate to add accent furniture to complement other items, such as bookshelves, console tables, and benches.
With the eight simple ways to arrange your furniture, you're all set to purchase and arrange furniture in your home. If you want to find sectional couches for sale online or other furniture items for your home, remember to browse our Sofas and Sectionals website.