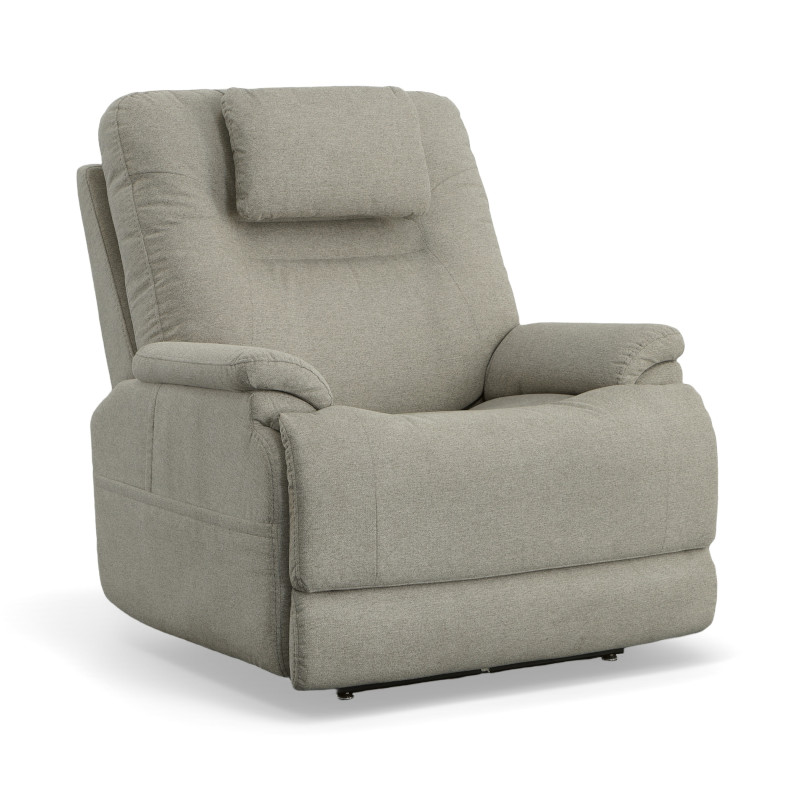 If you're in the market for a new recliner that doubles as a comfortable sleeping surface, look no further than the Zecliner from Flexsteel Furniture. This innovative recliner is designed with a range of features to ensure maximum comfort and convenience, making it the perfect addition to any bedroom or living room.
One of the most exciting features of the Zecliner is that it is wide enough to sleep on your side. This makes it an excellent recliner option for anyone who needs a comfortable sleeping surface but is not able to sleep on a mattress in their bedroom.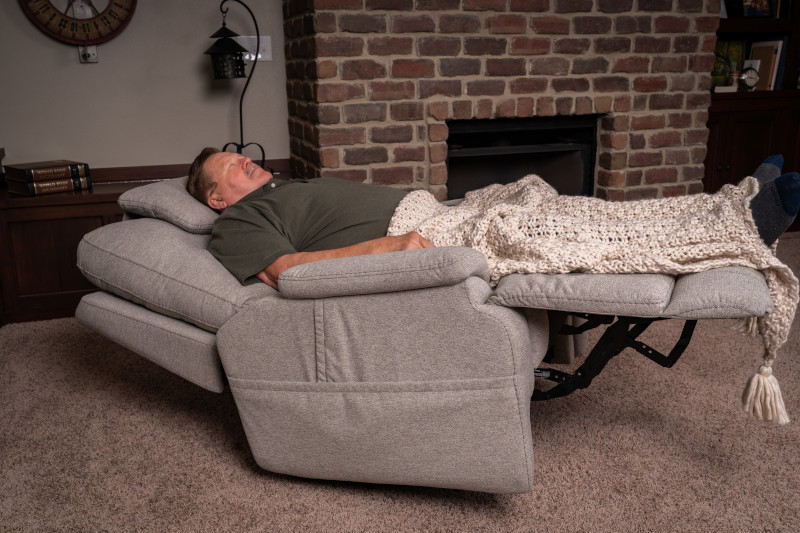 The Zecliner includes a fantastic feature called Zero Gravity Recline. This position lifts your feet close to the same level as your heart, reducing stress on your spine and promoting circulation throughout your body. This makes it an excellent option for anyone who suffers from back pain or circulatory issues.
Another great feature of the Zecliner is its USB charging capabilities. With a convenient USB port located the hand-held remote, you can easily charge your devices without having to get up and search for an outlet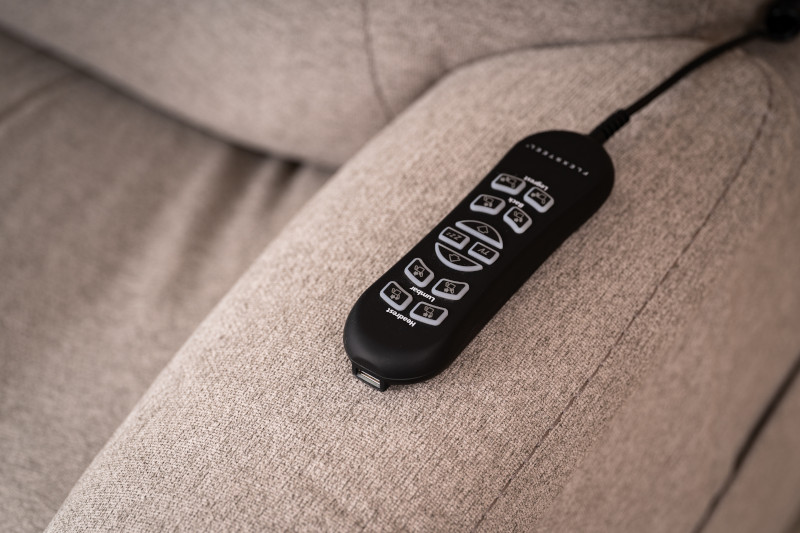 The lift mechanism of the Zecliner is also a fantastic addition, making it easy to get in and out of the chair. This is particularly useful for anyone with mobility issues, or for those who simply want to avoid straining their back or knees when getting up.
In terms of upholstery, the Zecliner is covered in Livesmart performance fabric that protects against stains and liquid spills. This means you can relax and enjoy your recliner without worrying about damaging the fabric.
The removable pillow made out of Technogel is another feature that sets the Zecliner apart from other recliners. This innovative material provides cushioning to relieve pressure and keep you comfortable, while also dispersing body heat to keep you cool while you sleep.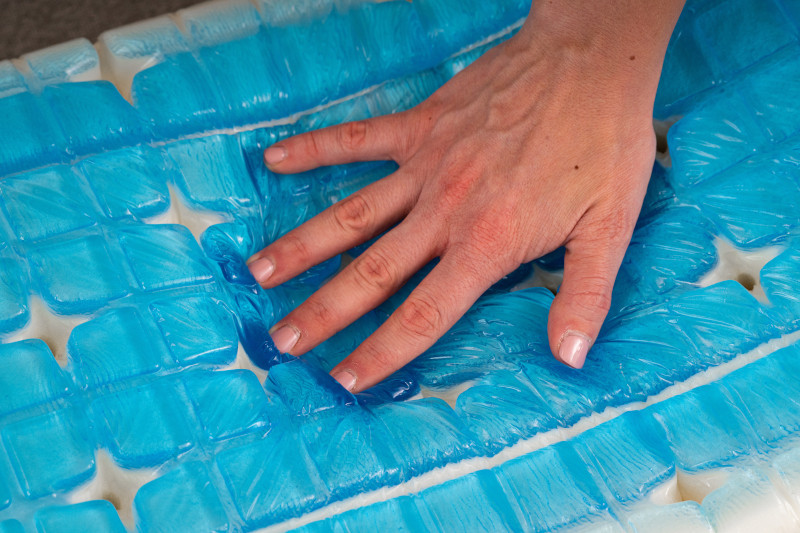 Finally, the ambient lighting on the Zecliner is a thoughtful touch that makes it easy to get up in the dark without tripping or stumbling. It's the little details like this that really make the Zecliner stand out as a high-quality, thoughtfully designed piece of furniture.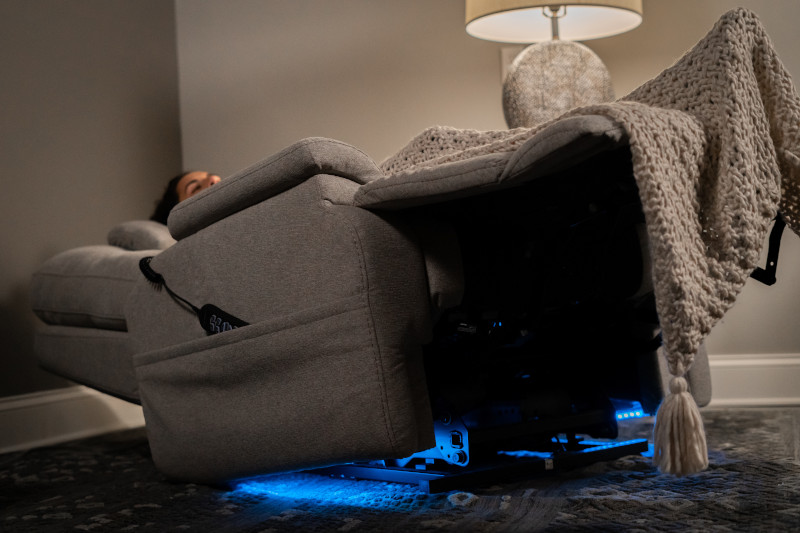 Overall, the Zecliner from Flexsteel Furniture is an excellent option for anyone in need of a comfortable and convenient sleeping surface. While it ranges in price at retail from $1,499 to $1,999 depending on the product features, it is a worthwhile investment that will provide years of comfort and convenience.