People are generally very passionate about their homes. They want the best in interior designs and commendable furniture to complement their style and sense of comfort. Sectional styles do the same for people who are looking to set and furnish their living rooms in the best way possible.
Many people purchase a sectional sofa, but they are not truly aware of how to place it in a way that looks the finest around the house and across the living room. We are here to fully describe the different types of sectional styles and how they can be one of the reasons for you to not just refurnish but also love the process of doing so.
Comfort Classics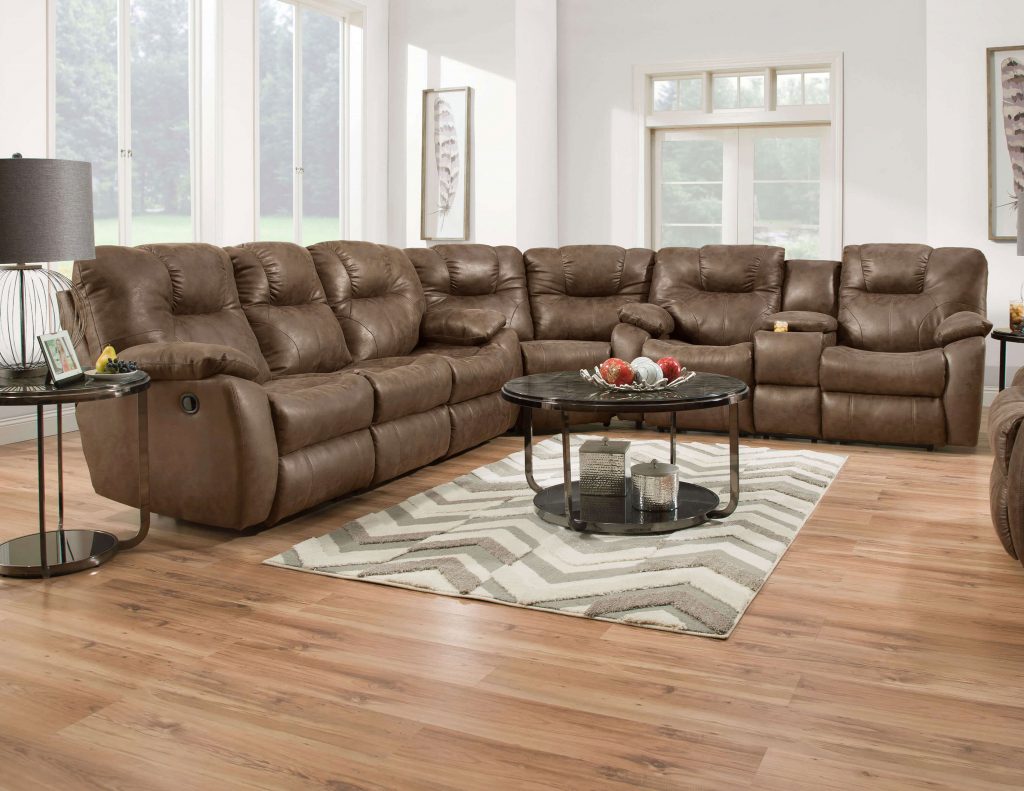 This sectional style is all about comfort, both for you and for your guests. These are sofas that are intricately designed in order to ensure that you feel comfortable while using them. Comfort Classics are usually preferred by people who prioritize comfort over design, and they value their sofa's being extremely cozy.
It's important to understand that everyone has their own preference, and while there may be many choices to choose from, it is completely normal to want one more than the others because, above all, it is your home you are styling. Comfort Classics are famous for how soft their material feels.
With different colors and prices, you have many options to choose from and an extensive amount of time to see if they are the perfect ones for your home. Comfort Classics is one sectional style which is very popular amongst people who want to a long term investment, and they see these have sofa's which have the potential to offer them comfort whenever needed.
Casual & Transitional Sectionals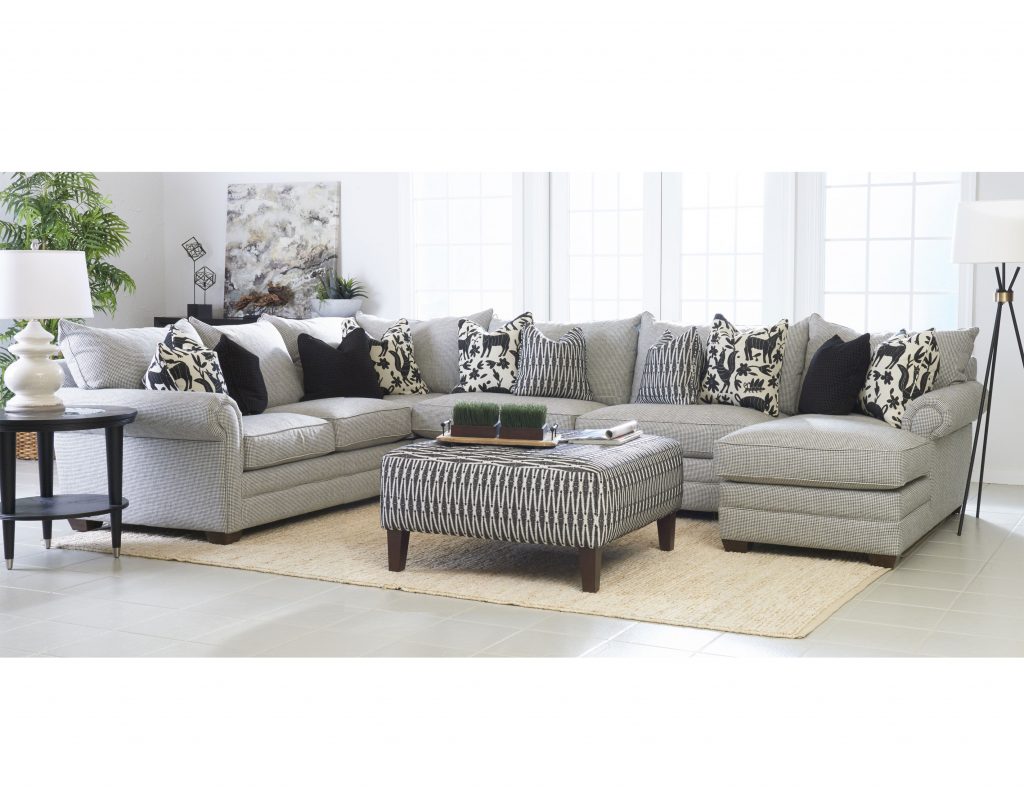 Some people just want to keep it casual and classy. Homes are considered to be people's safe haven which is why everything they choose for it has a greater meaning behind them. Sofas are a huge part of the living room because, without them, that space of your home would be incomplete.
Guests are usually invited inside homes and into the living room to sit and relax on the sofas. If you're having a dinner party or movie night, sofas are considered to be very important. If those sofas have a causal and transitional sectional style, then your guests are definitely in for a treat.
This sectional style reflects the importance of space. They are compact but not too constricting. Just the perfect size for your dinner gathering and very spacious if you want to enjoy some alone time in front of the TV. You can stretch, lay down and have a good time with some good television if that's what you really want.
They are always in style, and for anyone who ever sets food inside your living room, they are bound to compliment your stylish choice because why not? Casual and Transitional sectional sofas are always a wise choice to make, and one can never go wrong with them.
Classic & Traditional
A classic and traditional sectional sofa is a popular choice for those who want to make the most of their living room space. It can be used in many different configurations to accommodate different occasions and different numbers of people. It is also a versatile piece of furniture that can be used as an extra bed for guests, as well as an additional seating area for larger groups.
These types of sectional sofas are definitely for those who love a traditional sense of space in their homes. From decorative pieces to furniture, everything compliments each other to make a classic space that portrays the love for old times.
Each individual has their own sense of style, which is why the classic and traditional sectional sofas are famous amongst people who love to opt for a more basic look rather than going very modern. Their home is their sanctuary, and they wish to keep it that way.
With classic and traditional sectional sofas, that is exactly what they do. These look simple and plain at first sight, but if one really look closely, these sofas project a sense of style like no other. They are designed to offer both style and simplicity in one package which is why every person who decides to buy it definitely ends up loving the comfort it offers them.
Modern & Contemporary Sectionals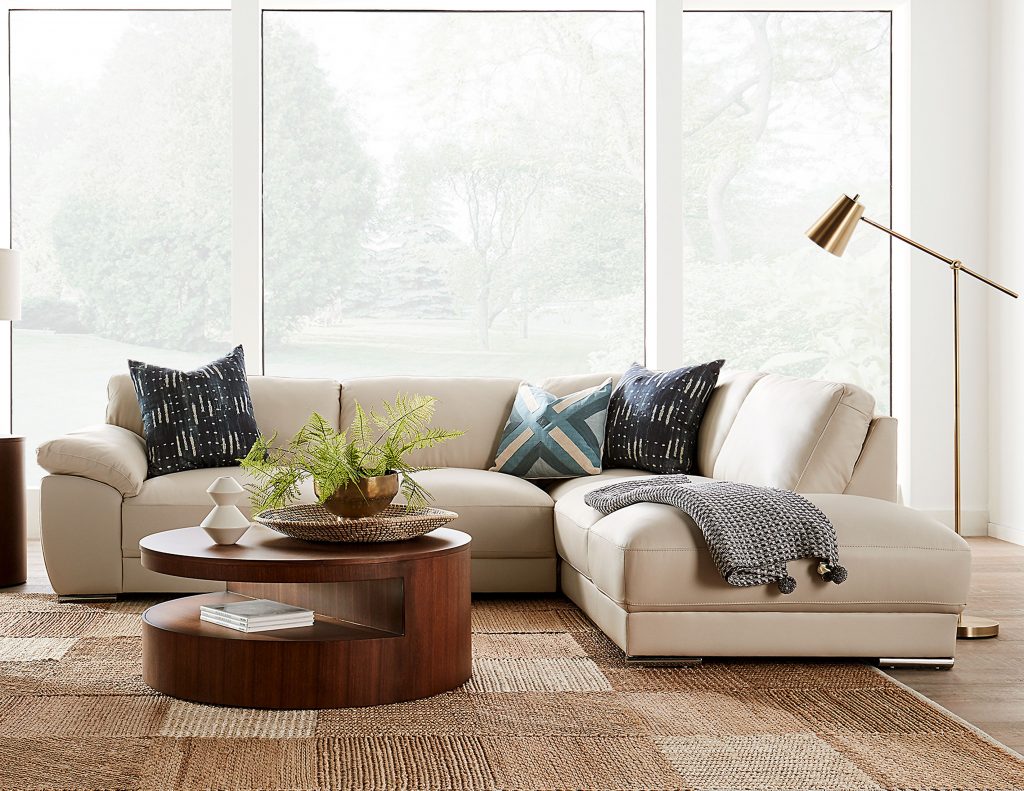 In the age of technology and internet, there is so much the human brain is exposed to. That includes different interior designs, sectional sofa styles but one which is loved by all are the modern and contemporary sectionals which have nothing but modern age written all over them. From their design to their layout, everything is just purely magnificent.
More and more people are designing their homes these days and what better way to do so then to perfect them through a modern sectional style sofa which reflects both beauty and class. These sofas are great quality wise but there is no compromise when it comes to comfort which is why, these are considered to be one of the greatest package deal for a homeowner looking to style their living room.
If you are designing your home in accordance to modern fashion or want to add a modern flare to your classic interior design, these modern and contemporary sectional sofas are some of the best you will ever see. Choose the color you like them in and study its design. Make the purchase and you will definitely cherish it in the end.