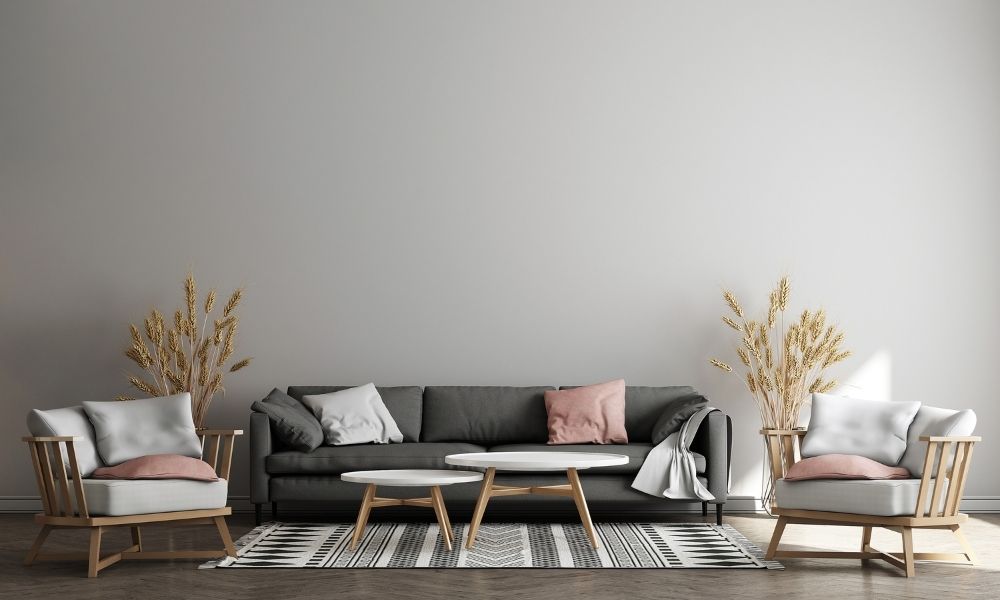 Even though we may not realize it, furniture plays a large role in our lives. We sleep in our comfortable beds, sit in our chairs, work on our desks, eat at our tables, and much more. Whether you are moving or just need a change, there are certain furniture items that you should add to turn your house into a home. To ensure you have all the furniture you need, here are the pieces of furniture every home should have.
1. Lounge Chairs
Lounge chairs are a vital part of any home. Lounge chairs are extremely comfortable, provide extra seats, and can be easily moved around the room if necessary. If you plan on having a party or movie night and the couch is taken, the lounge chairs will ensure everyone has a place to sit. They come in all shapes, sizes, colors, and textures, so it should be easy to find one that suits your tastes.
2. Cozy Couch
Another piece of furniture every home should have is a cozy couch. A couch allows you to kick back, relax, watch television, read a book, talk on the phone, and so much more in comfort. They are a great place to converse with friends and family, and if you use an oversized couch set, no one will ever need to sit on the floor again. If you need another bed in your house, you can consider using a sleeper sofa as well. The sleeper sofa can transform into a bed, so everyone will always have a place to sleep.
3. Lamps
While lamps may not be the first items that come to mind when you think of furniture, they are one of the best ways to give your home a cheerful glow. Lamps also add a bit of style and elegance to any home, especially if you buy a pair. You can place the lamps in the bedrooms and living rooms for any time you want a soft, pleasant light.
4. Comfortable Beds
There is nothing quite like a refreshing sleep to prepare you for the day. A comfortable bed is the best place to rest and relax at the end of the day. Be sure to use a quality mattress and pillow so you can prevent neck and back pain by giving your body support. Additionally, people often use their bed as a place to lounge, read, and unwind, so it is easy to see why a comfortable bed is essential for every home.
5. Pretty Console Table
Used in living rooms, bedrooms, hallways, bathrooms, and more, a pretty console table is a necessity for your home. It can be used to store items, display pictures and decorations, and much more. Also, it can be used as an extra desk if needed. Clearly, the console table is a very versatile piece of furniture, so it is a great addition to your home.
6. Elegant Coffee and Dinner Tables
Since standing up and eating food can be awkward and uncomfortable, a dining room table is a vital piece of furniture. There are plenty of shapes to choose from, including circular, rectangular, square, oval, and more. They provide a great place to gather, enjoy delicious food, and celebrate with loved ones. For your living room, an elegant coffee table is always a welcome addition. Not only are they decorative, but some can be used as storage, and others can even charge your electronics.
7. Accessible Nightstand
No bedroom is complete without a nightstand. Nightstands are the perfect place for your alarm clock, phone chargers, nighttime books and magazines, tissue boxes, and any item you need within reach of your bed. Sometimes, one nightstand may not be enough, so don't hesitate to place matching nightstands on both sides of the bed if necessary. It is also a great idea to place a nightstand next to every bed in the house, and not just your bedroom or the master bedroom. Most likely, your guests will want to have a place to put their alarms and phone chargers too.
8. Ottoman
The ottoman is an upholstered piece of furniture usually used as a footrest and stool. It is very convenient for when you want to stretch your feet out from a chair or couch. They go well in guest rooms, bedrooms, living rooms, and even gaming rooms.
9. Soft Bench
A soft bench can be placed anywhere, like at the foot of the bed or by the front door. It is certainly easier to put on your shoes sitting down, so placing one by the front door is a great idea. There are many uses for these soft benches, and they come in many different styles, so there is sure to be one that matches your home's décor.
10. Dresser
Even though closets can be used to store your clothes, a dresser is useful for smaller items, such as socks, and they can also be used for more space. Most dressers also include a mirror, or you can place one on the wall above. It is one of the best ways to organize your clothes and provide more space in your closet.
11. Desk
One of the most useful pieces of furniture is the desk. We use desks for all kinds of things. They are a great place to complete assignments, use your laptop with ease, store notebooks, letters, and pens and paper. Desks can be used in an office, bedroom, guest room, and other parts of the house. Usually, it is best to place the desk somewhere quiet since people usually enjoy a peaceful environment for their work.
12. Bookcase
A bookcase or bookshelf adds sophistication and elegance to any home. While many books can be found online, many people enjoy owning a physical copy of their favorite novel as well. Some people even create their own small library room, a place for them to find peace and read their favorite books.
Remember to add these pieces of furniture to your own house, and be sure to visit our Sofas and Sectionals online store for quality furniture that will look stunning in any home.