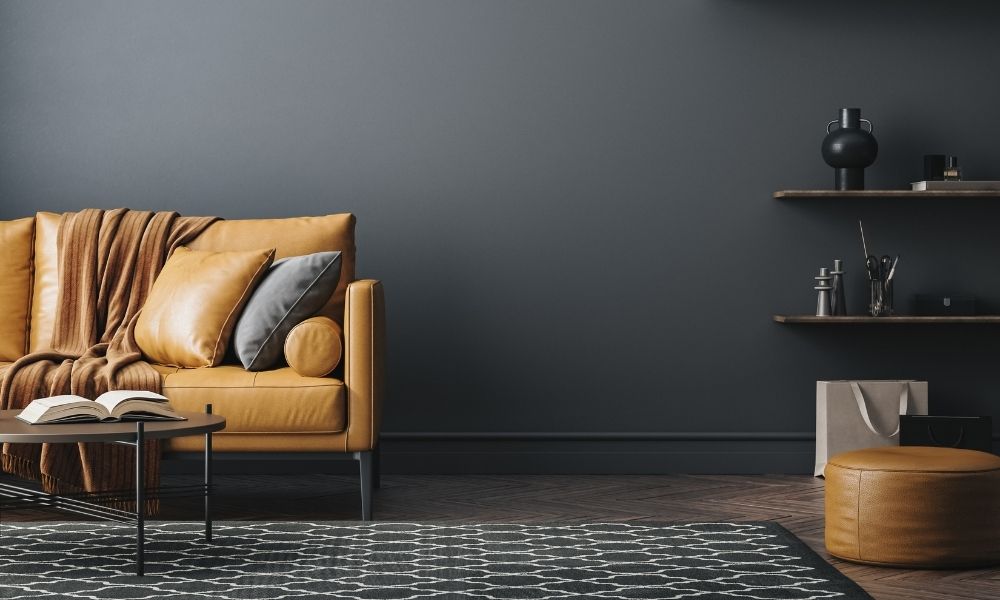 When you shop for a sectional sofa, you'll notice that there are many materials to choose from, such as fabric or leather. Due to its durability and lovely color, leather furniture is a very popular choice for all kinds of homes. Leather furniture not only looks stunning in your home, but it also provides many benefits. Read below to learn about the seven advantages of leather sectional sofas.
1. Long-Lasting and Durable
While upholstered furniture frays over time, leather remains in pristine condition for many years. If you live an active lifestyle and have children or pets, leather furniture is one of your best choices. This material can withstand constant usage while remaining comfortable and undamaged. In fact, with proper care, leather furniture often lasts four times longer than fabric furniture. To put this in perspective, high-quality fabric furniture lasts around seven to fourteen years. This means your leather sofa can last for many, many years with proper care.
2. Resistant To Damage
Sun rays and heat can easily damage upholstered furniture. However, leather sofas are resistant to sun, heat, and other types of damage. UV-rays can discolor fabric on your sofa, while leather will keep its rich color much longer than fabric. You'll also notice that upholstered furniture frays along the seams, while leather furniture does not due to its durable material. While it is difficult to scratch a leather sofa, if something does manage to scratch it, you can easily cover the scratch with a leather polish. To make your leather sofa last for many years, you can condition the leather, but keep in mind that leather will last for years even if you don't condition it.
3. Easy To Clean
If you spill a drink on a fabric sofa, the material quickly absorb the liquid. This is one of the reasons why fabric sofas are difficult to clean. Even if you choose an upholstered couch with a dark-colored material, stains can still appear on the surface. However, leather doesn't absorb liquids as easily. If you spill a drink on a leather couch, all you need to do is grab a napkin and gently clean the surface of your sofa.
It's also easy to clean dust, hair, pollen, and other contaminants from a leather sofa. With a leather couch, you'll never stain your sofa again. If you want to keep your leather in excellent shape, you can clean it twice per year with a leather cleaner, and then protect it with a leather conditioner. You can also dust it once a week if you want to keep it completely clean.
4. Breathable and Adaptable
Anyone who loves a comfy and cozy sofa needs a leather couch. Leather is one of the most comfortable materials. It is breathable, which means it adjusts to your body temperature. In addition to adjusting to your body's temperature, leather also adjusts to your body's shape when you sit down. When you sit on your sofa, the leather will bend and adapt to your body, but when you get up, quality leather will bounce back to its original shape. You can relax comfortably with quality leather furniture in your living room, game room, guest room, or wherever you place your new sofas. In fact, leather sofas are so comfortable that some people prefer to sleep on them instead of their own beds!
5. Reduces Allergies
If you, your friends, or your family members have allergies, you need a leather couch. Unlike fabric and other materials, leather doesn't allow pollen, dust, animal dander, dust mites, fur, or any other contaminants to cling to it. Some people attempt to remove these allergens from their sofas by cleaning the fabric thoroughly. Unfortunately, cleaning the fabric rarely removes all the allergens from the sofa. Thankfully, it's easy to clean these allergens from leather so you and your guests can relax without puffy eyes and headaches.
6. Doesn't Absorb Smells
Sitting on a couch that smells strange isn't a pleasant experience for anyone. Sometimes, upholstered couches can retain smells, and no amount of cleaning or scented sprays can get rid of them. If you have pets in your family, add leather sofas to your living room. You'll be surprised how much of a positive impact it makes! Since odors cannot cling to leather, your rooms will smell fresh and clean.
7. Luxurious Appearance
There's no doubt that leather is a very lovely material. With rich colors and a sleek, smooth appearance, leather sectional sofas are sure to add beauty and style to any home. Additionally, you have plenty of colors to choose from. Not all leather sofas are a dark brown color. You can find both small and large sectionals with white, light grey, blue, red, tan, and brown leather. A leather sofa will instantly make your home appear more luxurious. You can decorate the room around your furniture, or if you already have decorations in place, you can easily find a leather sofa that will match the style of your home. Keep in mind that you can rearrange sectional furniture. This allows you to place the sofa in the perfect position to fit into any room inside your home.
Another benefit of leather furniture is that it looks stunning in all types of homes. Upholstered furniture might look out of place in a lodge, but leather furniture will look stunning. Leather furniture also looks beautiful in large houses or upscale estates. Wherever you live, you can always find a leather sectional sofa that is the perfect shape and color for your house.
When you browse for a sofa, keep the seven advantages of leather sectional sofas in mind. To reiterate, the seven benefits of leather are that it reduces allergies, doesn't absorb smells, breathes and adapts to your body, cleans easily, resists damage, looks luxurious, and lasts for many years. To purchase luxury leather sectional sofas for your living room, visit our Sofas and Sectionals online website. On our website, you'll find many different shapes, colors, and sizes of leather sectionals, so you can choose the perfect sofa for your home with ease.