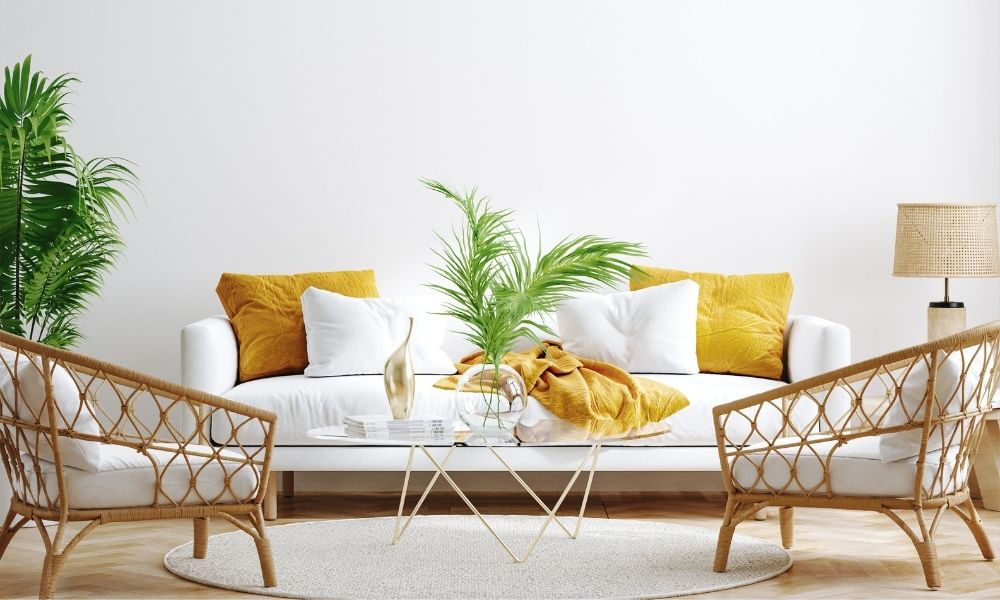 Everyone wants the beautiful, luxurious homes featured in magazines, but too many people think it's difficult to achieve an elegant style. This idea is simply not true, and many home designers agree that anyone can add elegance to their space with a few simple changes and additions. Whether your house is large or small, you can easily add elegance with stunning décor. To design luxurious décor arrangements, be sure to use these unique ideas for creating an elegant home.
Gorgeous Antiques
Bringing in antiques is a wonderful way to add a unique and elegant touch to your home. Vintage items, such as record players, vases, furniture, and more, are all excellent options. Just make sure that the items are in great condition before you purchase them. Some items, such as furniture and glassware, can be extremely fragile as well. So, remember to treat them with care. For the kitchen, you can purchase antique china and silverware. They're usually very beautiful and unique and are perfect for formal dinners or dining in style.
Patterned Rugs
There's nothing like a large Persian or Oriental rug to add a sense of opulence to any room. These rugs are striking and made of quality materials. They're perfect for adding color to living rooms, bedrooms, hallways, entertainment rooms, man caves, and more. They come in all kinds of shapes, such as ovals, circles, and rectangles. As a result, you can find one to fit any room in your home. Keep in mind that you don't need to fill your house with Persian and Oriental rugs. These specific rugs usually serve as focal points in rooms. So, it can be distracting if you have multiple in the same space. If you prefer having several rugs, you can use plain or patterned rugs instead of intricate Persian or Oriental rugs.
Cozy Fireplaces
For those snowy winter nights, fireplaces are ideal for providing light and warmth to your living room. Some people prefer to place a fireplace in the bedroom as well. You can construct an actual fireplace or use a decorative one. Decorative fireplaces are very realistic, and some even function as practical heaters as well. No matter which one you choose, a fireplace is sure to make your home look and feel luxurious.
Luxurious Furniture
Quality furniture is a necessity for an elegant home. You can add a luxury sofa and loveseat, plush chairs, ottomans, coffee tables, and more. For a finishing touch, you can ensure that your wooden furniture has a shiny finish. This appears more elegant and sophisticated than a regular matte finish for your wooden items. Also, rich and dark wood colors are best for sophisticated homes and add a sense of style.
Eye-Catching Art
Nothing shows elegance and sophistication like art. A large statement piece makes for a suitable focal point for your living rooms, and it's also a great way to spark a conversation with guests. A few examples of art pieces are paintings, drawings, and sculptures. You can add lovely pieces of artwork throughout your home for an exquisite, tasteful décor style.
Elaborate Mirrors
Elaborate mirrors are not only for your bathrooms. They're fantastic pieces to use throughout the home in hallways, bedrooms, living rooms, and more. You can also use antique mirrors if you prefer a classic look for your décor. A large mirror with a lovely detailed frame is always a better option than a small one with a plain border. Additionally, there are many different shapes and sizes for mirrors. You can choose a small oval mirror, a large rectangular mirror, a circular mirror, and much more.
Stunning Light Fixtures
Lighting is key to creating an elegant home. Beautiful lamps, shiny chandeliers, and unique light fixtures are sure to add a sense of luxury to your space. These light fixtures should stand out from the rest of the décor and draw the eyes of your guests. For a cozy environment, use light with a soft, warm tone and avoid bright white light.
Pleated Curtains
One item that many people often overlook is the pleated curtain. Although they're underrated, pleated curtains add volume and texture to your drapes, completing the refined style of your room. Curtains that hang straight down from the rod lack the pleasing texture and appearance of pleated curtains. If your windows look a bit plain, it may be time to invest in some exquisite pleated curtains.
Small Accessories
You would be surprised how your small accessories can add elegance to a room. When you have a coffee table or flat surface, you can add a stack of books, small vases, candles, sculptures, and other decorations. A few other examples are small crystals, coins from another country, shells, and souvenirs. You can use these decorations to add some unique character to your house. Personalization makes your house feel like a home, so it's important to incorporate it when possible.
Flowers and Greenery
Obtaining flowers and greenery is a wonderful way to bring life to your home. Vines, potted plants, and fresh flowers are all options. You may choose imitation plants instead to place around the house because some people are allergic to live plants. For the best effect, you should select imitation plants that appear realistic and lifelike. Often, people prefer imitation plants to live plants since they require less work and maintenance. Regardless of what you get, you can add a pop of color and life to any room with plants. This is necessary for a luxurious household.
With these unique ideas for creating an elegant home, you can now bring luxury and style to any room or space in your residence. To recap, the items you need are flowers and greenery, small accessories, pleated curtains, stunning light fixtures, elaborate mirrors, eye-catching art, luxurious furniture, cozy fireplaces, patterned rugs, and gorgeous antiques. It doesn't matter if your home is large or small. With these items, you can easily make any space splendid and tasteful. For your luxurious furniture needs, be sure to check out our selection here at Sofas and Sectionals. We have a plethora of stylish and comfortable options.